PRETZEL CHEER CAMP REMINDER! Forms for the Pretzel youth cheer camp are due this Friday, 9/16. Forms can be found on the school website and returned to Coach Kirkpatrick or the secretaries at the school office. Go Pretzels!!

NBE Picture day is tomorrow!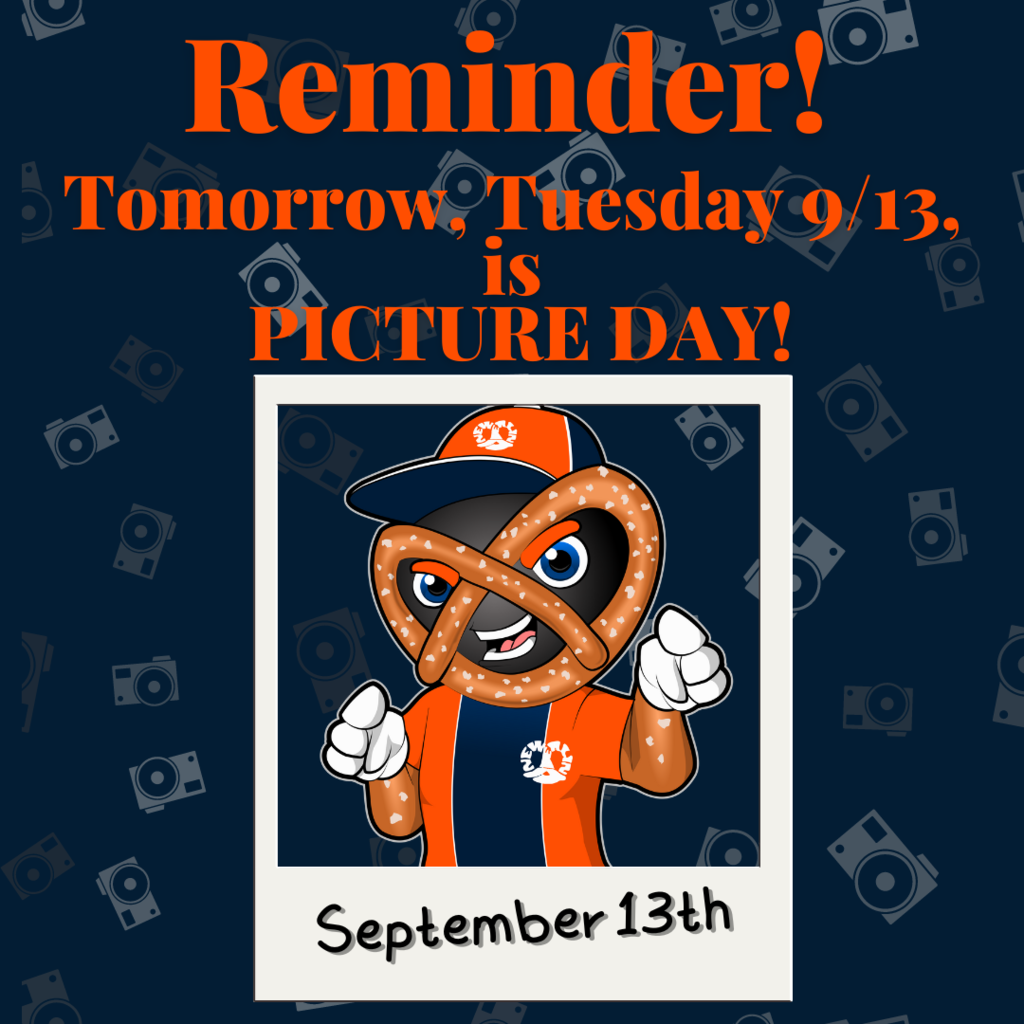 Line up at Noon! Parade begins at 1PM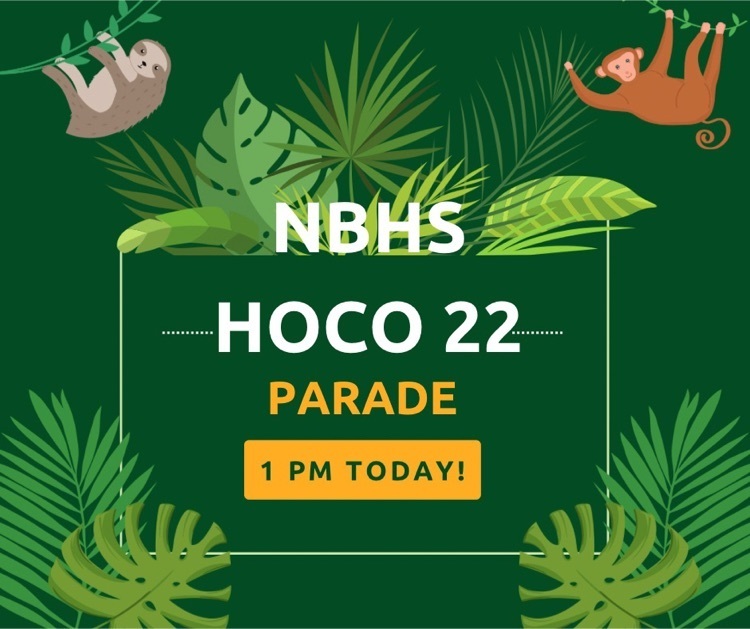 Today 9/7 is a 2:21 dismissal for New Berlin CUSD.


HOCO22 Parade Entry Information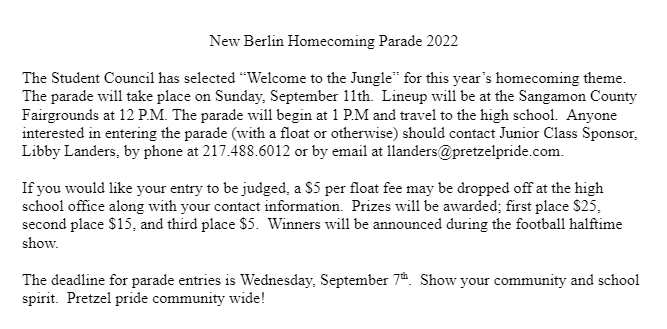 Reminder!! The Back to School Festival will be held from 4:00-7:00 today (8/19) at NB JH/HS! Join us for activities and refreshments and catch the volleyball team, cheer squad, and football team (including our JFL teams) in action! Admission is $1 or a Gatorade donation. The PTO Tailgate Party will also be going from 4:00-7:00 with food, games and activities! It's a great day to be a Pretzel!!

The first annual Pretzel Pride PTO Tail Gate Party will also be hosted this Friday (8/19) from 4:00-7:00. Join us for food and games and much more fun! All ticket sales will go to support the PTO and the new school year's PTO activities (Teacher Appreciation Week, Family Fun Night, Book Fair). Cash and Venmo will be accepted for activities. Bring a lawn chair and relax and support our students! It is going to be a fun and enjoyable night in PretzelTown!!

ATTENTION PRETZELS! Please join us for the Back to School Festival this Friday, August 19 from 4:00-7:00 at the HS. There will be activities for kids of all ages and concessions will be available for refreshments. Pretzel Volleyball will hold an open practice/scrimmage starting at 5:00 with Pretzel Football taking the field for a scrimmage at 6:00. Admission will be $1 or a Gatorade donation for our athletic programs. A special Thank You to all of our sponsors who help to make this community event possible! We hope to see everybody this Friday! Go Pretzels!!

Our Junior High staff is BACK!!!!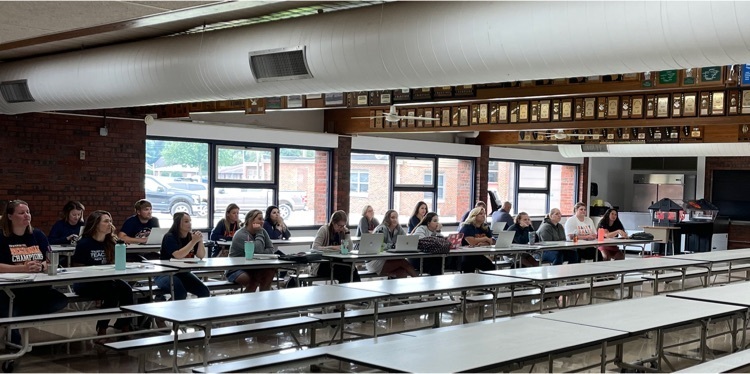 Hope to see you Monday Night for HS Meet the Teacher Night @ 7PM!


The New Berlin School District will be offering bus transportation to all students. We have adopted a new bus route software system. In reviewing student registration information we want to make sure all New Berlin students have correct pick up and drop off information in the Skyward &Transportation systems. Please complete the following Google form if your child will be utilizing district transportation to ensure that information is accurate. Please complete a form for each child in your home. 
https://docs.google.com/forms/d/e/1FAIpQLSeVuReojbNJaaOVKYgIFrPrSA7surG7jZJiVIRN7hQz8R4fHA/viewform?usp=sf_link

The district phones are down right now. Our email is working so please use email if you need to reach us right now. Thank you!

6th Grade Pretzel Academy Information!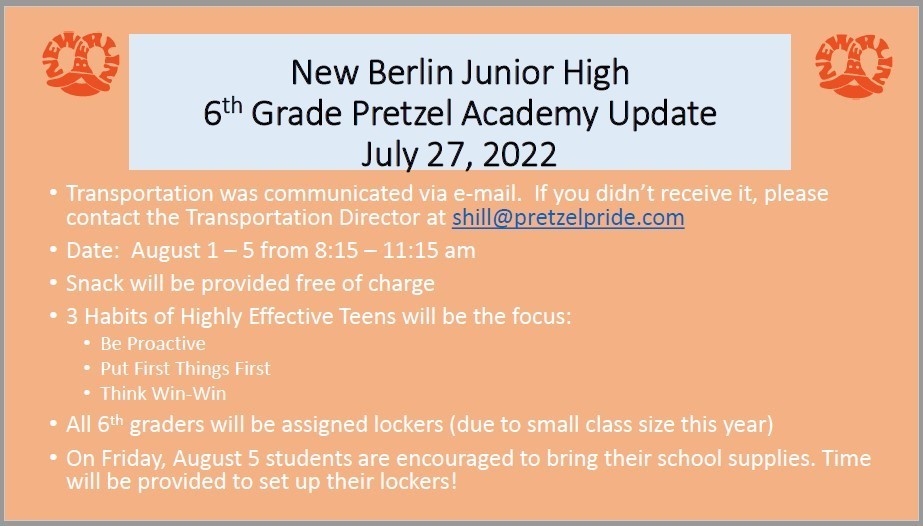 Food Service Announcement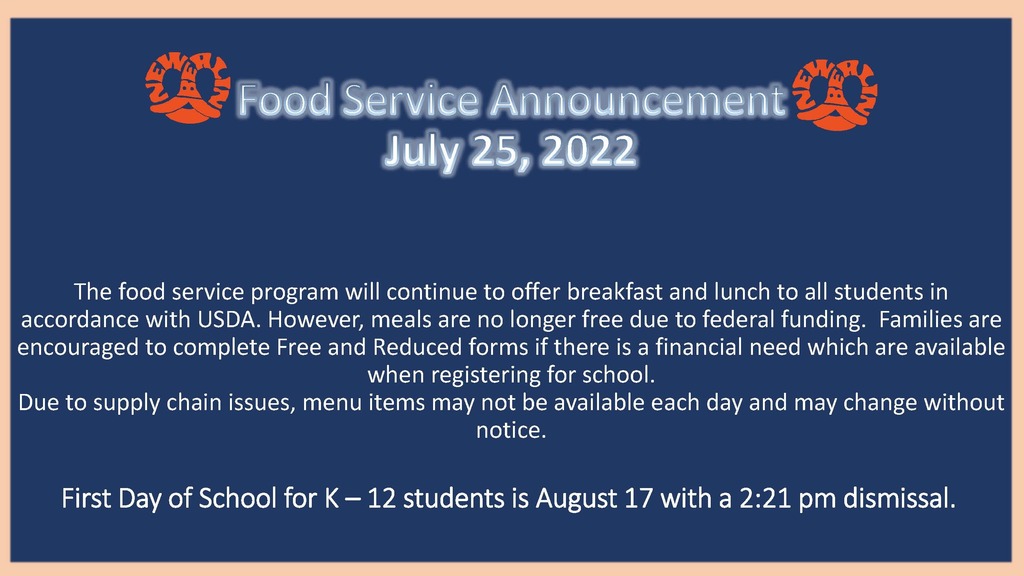 Loami Pantry School Supplies Give Away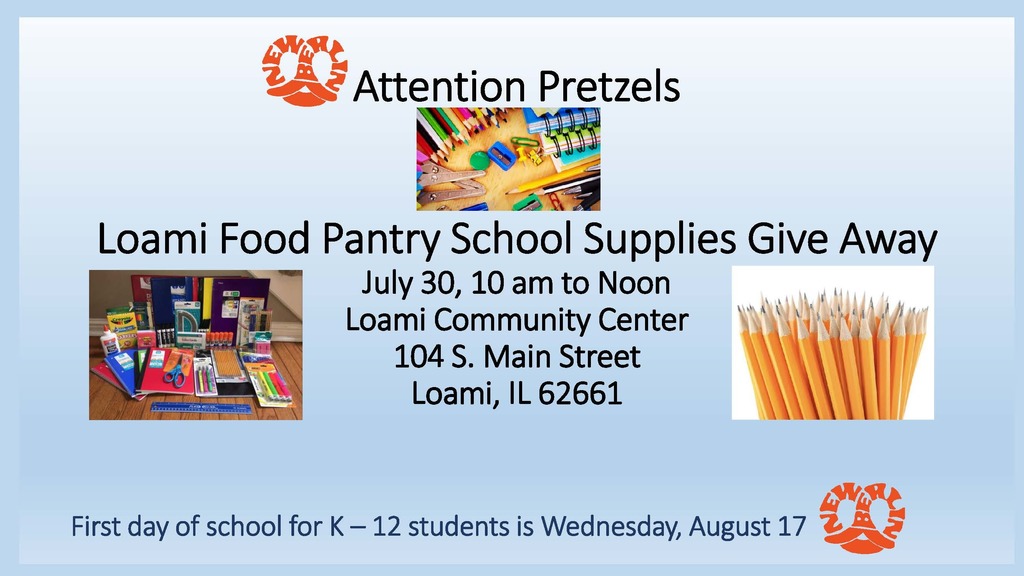 Registration for 22-23 is underway! Please log in to Skyward Parent Access to begin the process. We would like this to be completed by August 5.

Registration is now open through Skyward Parent Access!