YOUTH CHEER CAMP REMINDERS! Mon 10/11 (no school) 4-5:30 Pretzel Dome-bring a mask Wed 10/13 after school-5:00 NBE- Please send a note to school that your student will be staying for cheer camp. Campers will perform at Friday's home football game 10/15, more info will be sent home next week. GO PRETZELS! *\0/*

Community Engagement #2, October 16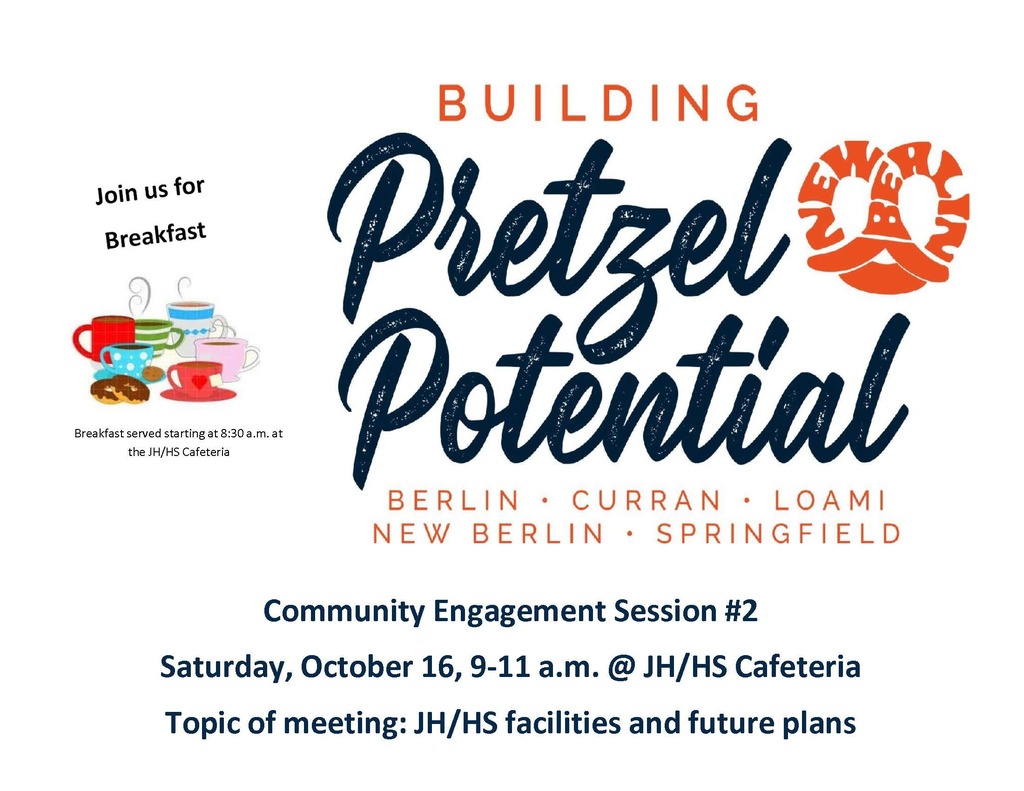 Vaccine Clinic at NBE, Oct. 2 and Oct. 23 from 10 am to noon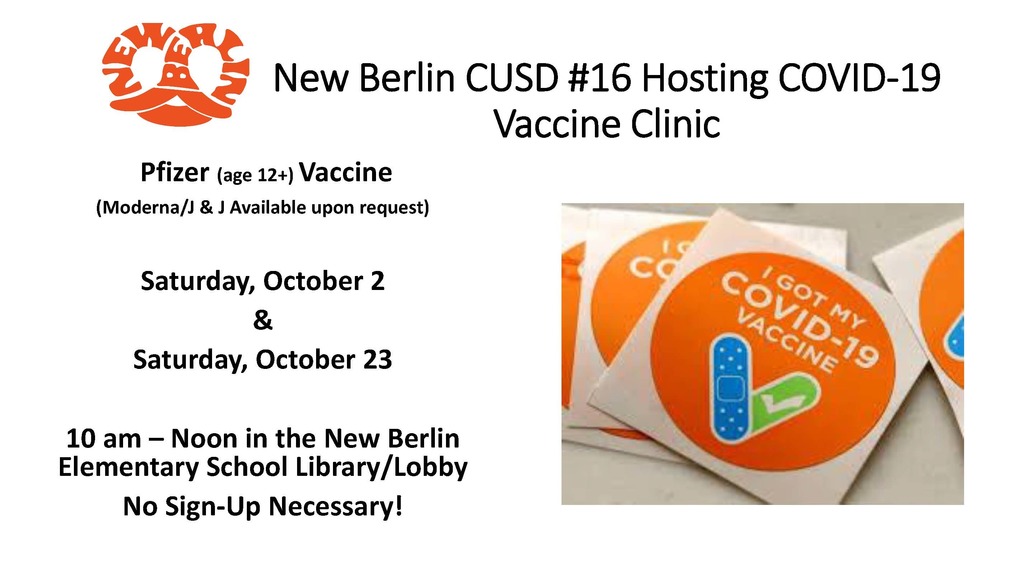 COVID-19 Stats for 09/15 - 09/30/21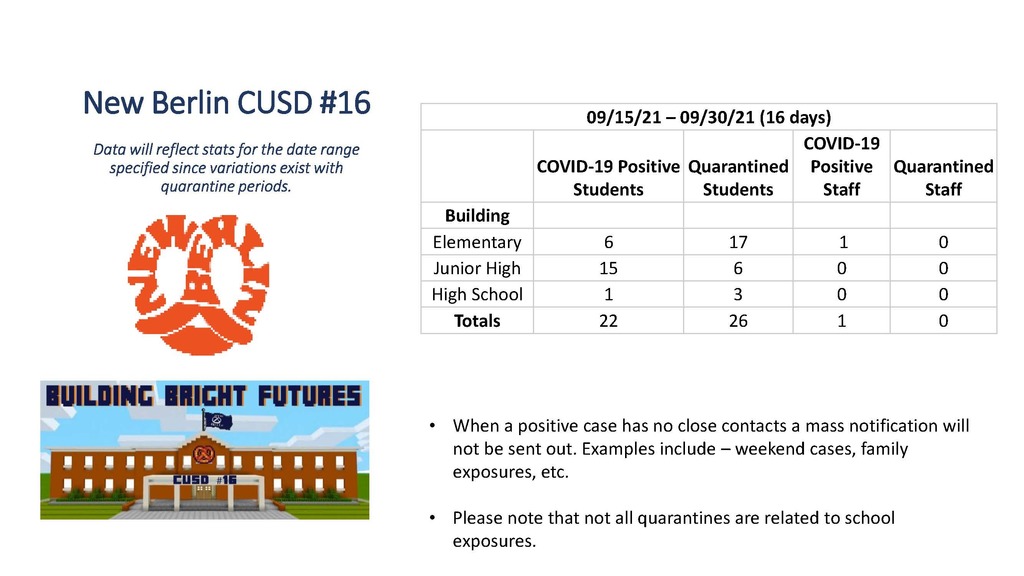 Second Vaccine Clinic for the School Year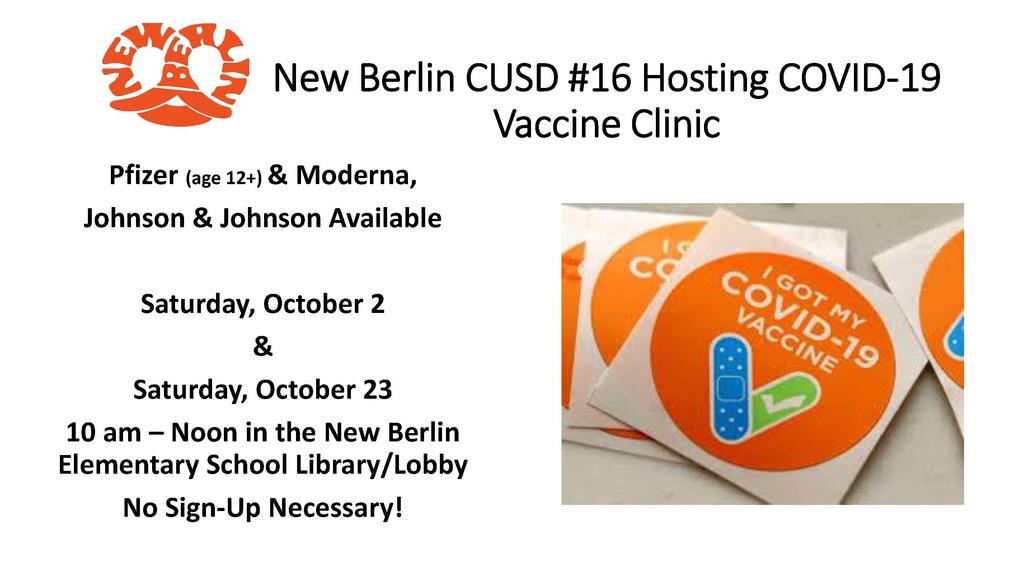 The NBHS HOCO21 Parade is at 1PM today! Line up at the Fairgrouds begins at 12:00! See you there!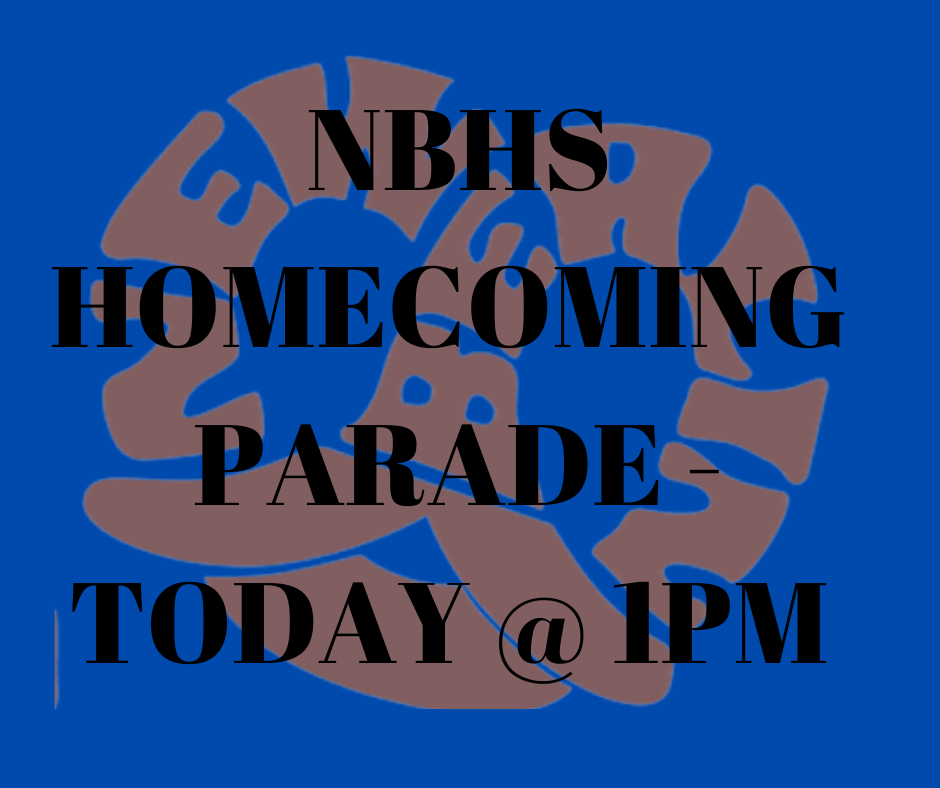 Monday September 20 is the first of four scheduled community engagement meetings. These meetings are designed to update and inform the community on the status of the JH/HS, problems and possible solutions. Please attend and share with your neighbors.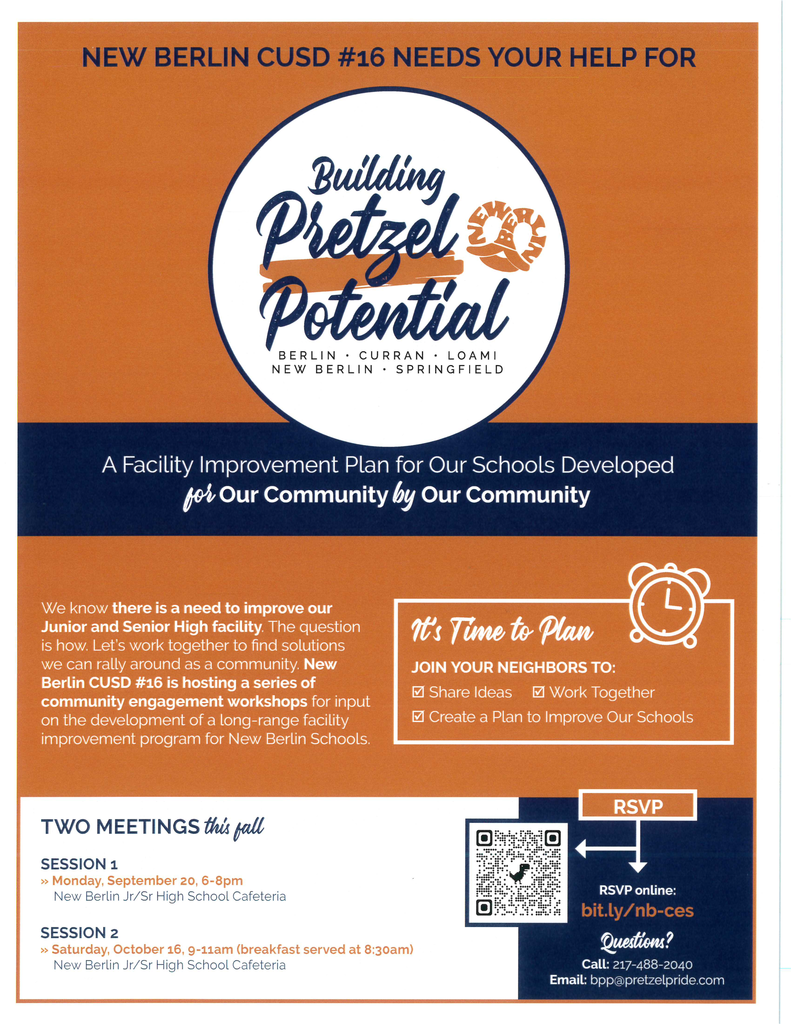 COVID-19 Stats: 09/01 to 09/14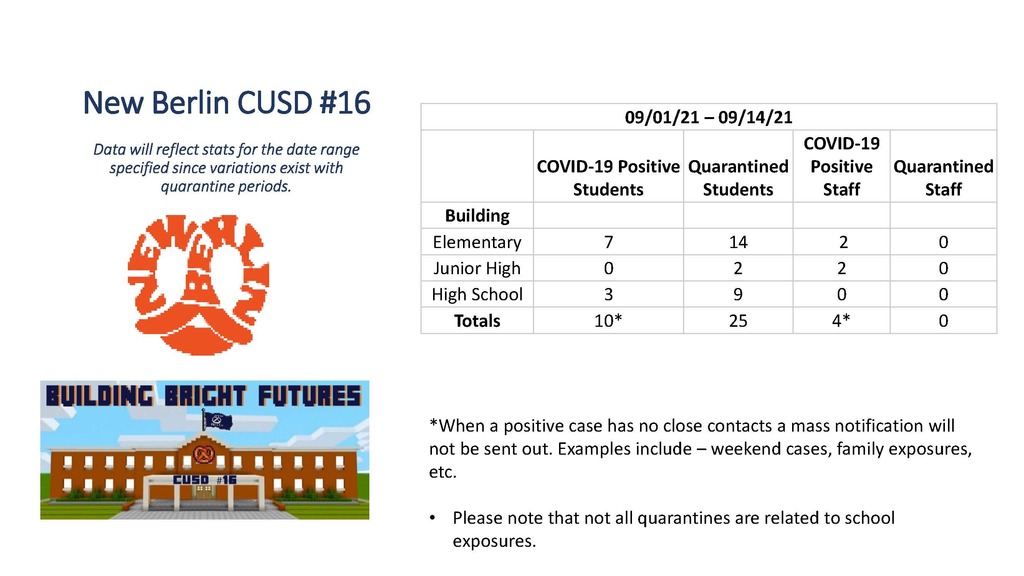 The JH Girls Basketball team shop is open. The store runs through September 28th so make sure to get your Pretzel Gear!
https://bit.ly/3k86GME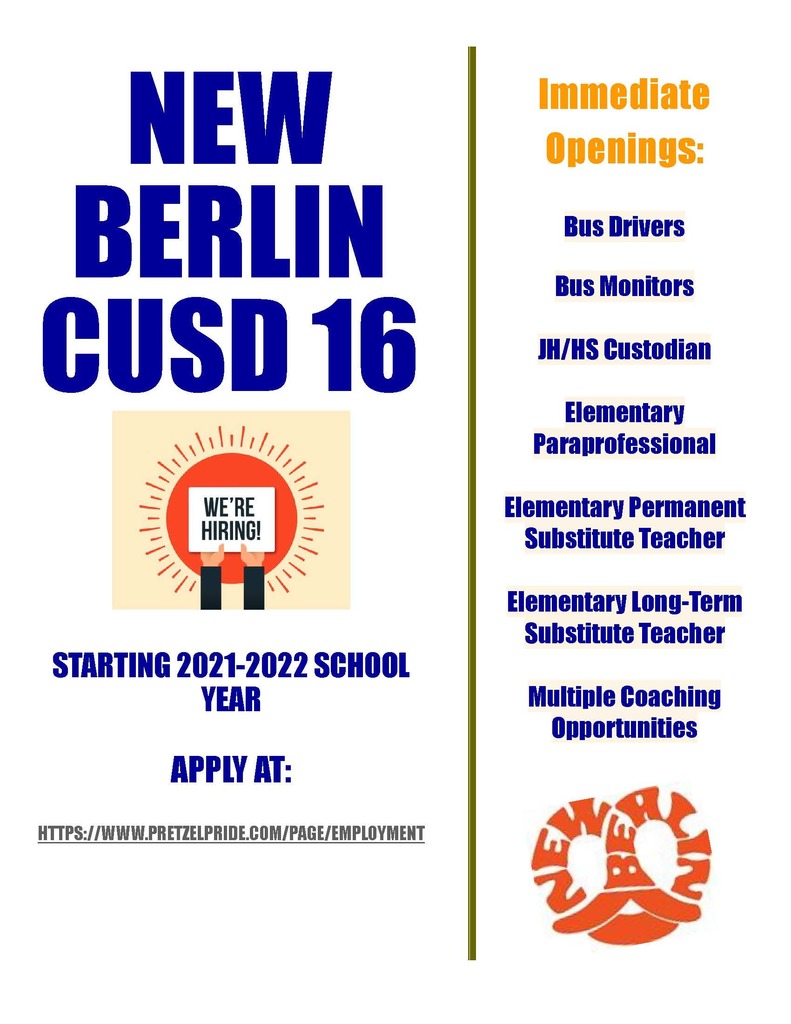 Vaccination Clinic Announcement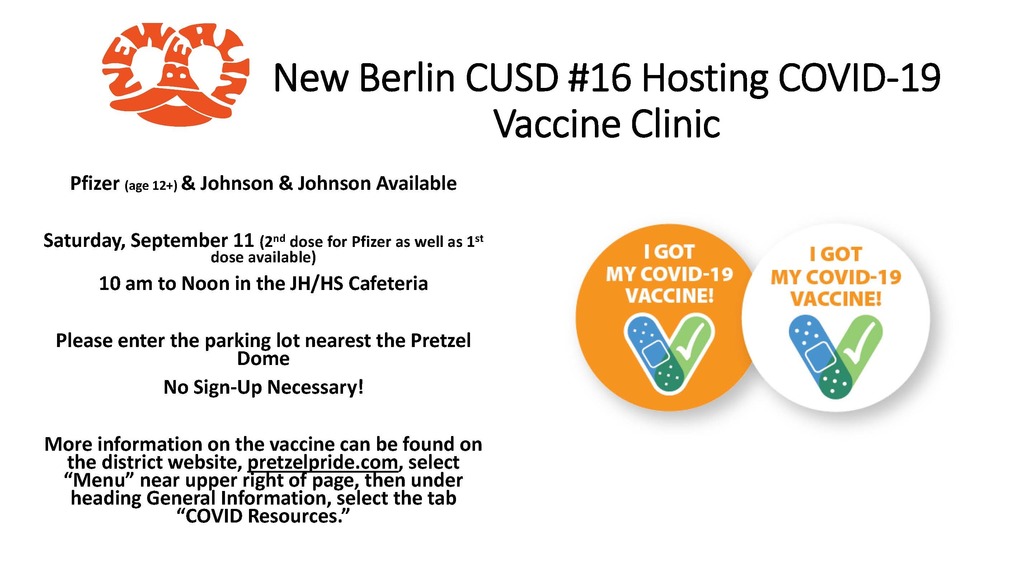 10 Day COVID-19 Stats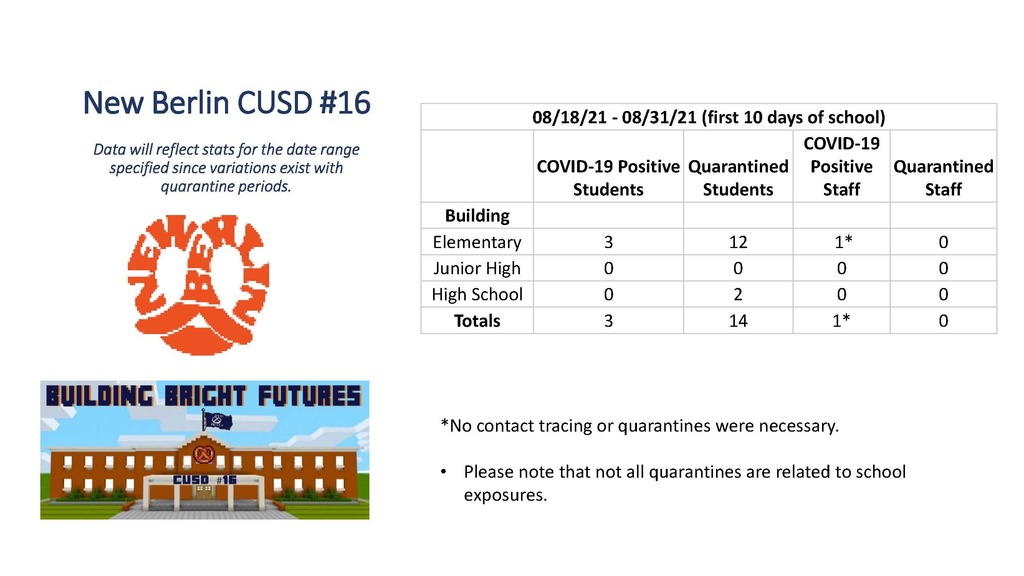 Reminder!! The Back to School Festival will be held from 3:00-6:00 today (8/20) at NBHS! Join us for activities and refreshment and catch the football team, cheer squad, and volleyball team in action! Admission is $1 or a Gatorade donation. It's a great day to be a Pretzel!!